Six Tips for 2020 Tourism Marketing
May 20th, 2020
by Amber Abram
VP of Digital Programs, Ettractions, Inc.
A "normal" spring day for a tourism business owner is typically a scramble to finalize seasonal staffing, order supplies, and juggle printer deadlines and online marketing campaigns in anticipation of opening day.
2020 is different. Very different.
Anticipation and optimism for the upcoming season have blended with endless questions, concerns, making plans, and then adjusting those plans in response to daily market changes and information.
Meanwhile, crouched at the starting line, waiting for the "all-clear" are countless travelers equally anxious to get out and explore beyond the confines of home. But when? But how? But where?
Consider the following six tips as you plan for the upcoming season:

Positivity
When providing fun, happiness, and joy to people is why you do what you do, now is the time to shine. Always highlight the unique experience you offer.
How do you want your guests to feel, and what memories will they create from their visit? Lead with this positive messaging. Customers may not remember all the details of your campaign, but they should remember how it made them feel.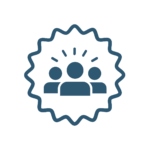 Community 
Those thoughtful budgets and strategic forecasts from January were probably thrown out the window weeks ago, right? First, breathe and take stock of your support structure.
Evaluate the tools and resources you have, especially the people in your life, in your industry, and your community, who want to see you succeed. Don't be afraid to ask for help. The loyalty you have already earned is a huge asset.
Next, put yourself on the couch of this year's customer. Imagine their new path to your doorstep. How can you help them? Easing their minds, communicating effectively and honestly, and providing an exceptional experience are your new priorities.
Adjust your strategic plans and manage expectations accordingly with the resources you have.

Flexibility
Expect the unexpected. Assume your daily routine now includes some disruption and creative problem-solving. Building elasticity into your marketing provides an opportunity to pivot.
Be honest. If you don't have the bandwidth to manage multiple channels this season, consider consolidating your online presence. Ensure that search results are not pulling from abandoned listings or posts in conflict with your most up-to-date information.
Decide how you will communicate important updates to your hours of operation, payment and refund policies, reservation options, transportation, food service, accessibility, etc. Will these be listed on your website, through social media posts, or your Google My Business (GMB) listing?
Commit to publishing consistent online updates to at least one specific channel and ensure that any printed materials direct customers only to your active, dedicated digital touchstone.

Reality
Review your marketing with fresh eyes. Photos and videos used for previous campaigns may need to be refreshed to reflect safety and social distancing.
Think about how a guest's experience will be different this year and what will be important to them. Your marketing should manage expectations through a realistic (but still positive!) lens.
Media showcasing large groups, crowded venues, or interactive exhibits involving touch might not be appropriate this year. Consider featuring your staff members, ensuring safety measures, smaller group tours, or more individualized experiences.
Showing human experience is still incredibly important. Empty rooms, landscape shots, and the exteriors of buildings often convey isolation instead of exploration. Keep positivity and humanity at the forefront.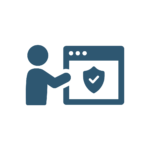 Safety and Security
Customer and employee safety are paramount.  In uncertain times, do not underestimate the importance of communicating facts to relieve anxiety.
What can visitors expect from their experience this year? Platitudes of concern and vague reference to safety measures may fall flat in an environment saturated with pandemic messaging.
Content should be helpful and relevant to them. Prioritize what is most important to your guests. Education is part of relationship building, which will lead to sales. Highlight top safety actions concerning the customer experience in your marketing messages.
Are you facing limitations to staffing, occupancy, or capacity? What actions will secure a reservation to avoid long lines and wait times? Will extended cleaning schedules affect hours of operation? Are dining options limited at your venue? What is the best way to contact your business to get answers to specific questions?
Marketing to remove many common customer objections and obstacles should lead to more increased trust, loyalty, and conversions

Scalability
If the state, province, or international borders are closed or requiring extended quarantines for new arrivals, your target audience alignment should be shifting closer to home. As restrictions lift, your campaign reach can expand accordingly.
Audience awareness remains your first hurdle, so focus on gateways. What is the visitor's moment of discovery for your business? How will a visitor know to search for you? Will you be discovered through organic, referral, or direct site traffic? What will influence those visits? What are other ways customers may reach out to you?
Resist the urge to retreat your marketing exclusively online. Printed materials are still an excellent and highly trusted option to generate awareness. Publications focused on a lifestyle or destination, along with rack cards and brochures self-selected by users, connect with your desired targeted audiences of willing travelers.
Partnering with local tourism experts is a cost-effective way to connect with an audience of visitors and locals looking for fun things to do.
Destination marketing organizations and visitor information companies, including CTM Media Group, offer a variety of programs to participate in printed destination maps, visitor guides, and brochure distribution targeted specifically to area visitors.
These companies and organizations are excellent resources for like-minded businesses to share ideas and best practices to support the hospitality industry.
About CTM Media Group:
CTM Media Group has been helping visitors, tourists and out-of-town guests choose their own adventures since 1983.CTM is one of the largest distributors of visitor and tourism information in North America with 19,000+ locations across the US & Canada including attractions, visitor centers, airports, retail destinations, and hotel lobbies.
As the industry leader in connecting visitors and tourists with experiences, CTM puts you on the visitor's radar and in their hands at the exact moment they are deciding what to do next.