Tourism Recovery Stories from Rhode Island's Roger Williams Park Zoo
August 8th, 2022
- Charlie Kaing
Applying creative, innovative, and resourceful solutions allowed many tourist attractions to move forward and even thrive in the post-pandemic world. Digital Media Manager Corrie Ignagni was kind enough to share experiences from Roger Williams Park Zoo, the third oldest zoo in the United States, located in Providence, Rhode Island. Roger Williams Park Zoo is also a long-time CTM Media Group partner, using brochure distribution and visitorfun.com services to connect with tourists and locals.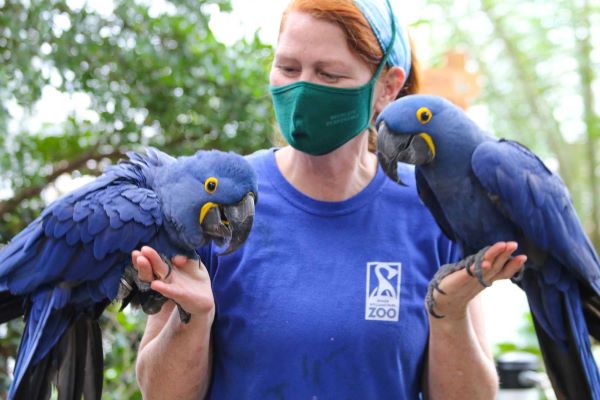 CTM: What Were Some of the Biggest Challenges the Zoo Faced During the Pandemic?
RWPZ: Like many other zoos and aquariums across the globe, we shut down for three months (March 14th, 2020 – May 29th, 2020). Animals representing more than 100 diverse species call the Roger Williams Park Zoo home, so providing for them was still our number one priority. The animals still needed nutritious meals, routines, and even emergency medical treatment essential for day-to-day care. Thankfully, we have an incredible team of caring professionals, and all departments across the board really stepped up during that shutdown.
Another significant challenge was finding a way to come up with funds to keep us going, especially because we were just about to enter spring, which usually kicks off our busy season at the zoo. With that in mind, we pulled together as an entire team. Every department looked for ways to raise funds and keep our members, guests, and followers involved and up-to-date with what was happening.
The safety of our guests was obviously paramount when we reopened. As a result, the zoo implemented updated safety measures and guidelines. For example, we included advance timed ticketing to control crowds and ensure folks could safely social distance.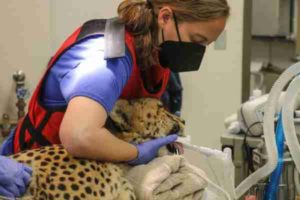 Many people may not realize that along with the numerous events and programs and on-site animal care at the zoo, we also do a lot of field conservation work. Unfortunately, in 2020, we had to temporarily pause our conservation projects, like The American Burying Beetle Program and the New England Cottontail Breeding Program, which involve breeding and reintroduction efforts for those species.
Once we got back into the field, it was all-hands-on-deck, working in tandem and collaborating with Rhode Island DEM and Rhode Island Natural History Survey. One of our most exciting conservation projects was our Eastern spadefoot toad operation. Our Conservation Director, Lou Perotti, raised nearly 1,000 toadlets for release in Rhode Island. It was just amazing to see how much those conservation programs could take off again once we had the opportunity to get back out there. It's been nonstop since then!
CTM: How Were You Able to Generate Funds for the Zoo?
RWPZ: One of our biggest annual fundraisers was our Jack O'Lantern Spectacular, a walkthrough event with thousands of pumpkins on display and hosting 120,000 - 140,000 monthly visitors. Due to all the different safety protocols in place for masks, mandates, and things like that, we pivoted quickly to our first-ever drive-thru Jack O'Lantern Spectacular. That took an incredible effort from everyone, from our Passion for Pumpkins folks who carve our pumpkins and put on the displays to our operations department, who ensure the pumpkins are safe for visitors and our animals.
Not only did we pull that off in October, but just a few weeks later, we launched our first-ever Holiday Light Spectacular, which ended up being a drive-thru event that is now an annual tradition. It was mind-blowing to see that blossom from, "You know what? Let's try this out..." These events helped raise the funds we needed – not just for animal care - but to support our conservation programs locally and globally, so that was incredibly amazing to see.
CTM: What Did You Learn From the Adjustments and Changes You Made?
RWPZ: We knew our community was our biggest supporter, but it was especially heartwarming to see how Rhode Island really loves and adores what we call "their zoo." Seeing how many folks came out to support our events was unbelievable. Even those who were uncomfortable coming to an event with larger crowds still spread the word about what was happening here.
People kept donating and tuning in to the free digital programming, staying involved the entire time we were closed. It wasn't necessarily something new we learned, but we were all touched by how the community as a whole cared. It wasn't just about us, but about the entire community and how we rallied together.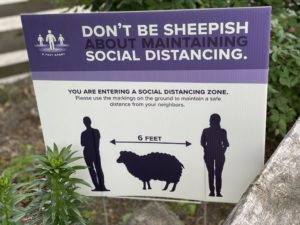 CTM: What Success Stories Emerged?
RWPZ: During our temporary closure, we brought the zoo to families by starting an all-new online series Virtual Zoo School, free to access on YouTube and Facebook. Children and adults tuned in each week for educational fun with our favorite critters while getting behind-the-scenes and up-close looks at our animals. At the end of each episode, we introduced families to a fun activity they could do at home.
Families, community groups, and schools could also register for virtual animal experiences. These meet-and-greets with our animal ambassadors taught them about our amazing critters with the ability to ask our trained animal handlers questions. We still have interactive digital animal encounters and virtual educational programs available today.
Our annual Brew at the Zoo event - Rhode Island's largest outdoor beer festival typically serves over 3,000 visitors and features 70 to 80 different brewers. In 2020, our Development Department acted quickly to create "Brew in a Box." Local brewers helped us by supplying different, locally-made brews that we packaged into boxes and other goodies. In addition, unique digital programming included virtual animal encounters and cocktail and drink recipes.
Zoobillee – Feast with the Beasts, historically the zoo's largest single-night fundraiser, also pivoted to digital. We would generally have over 40 different food vendors on-site, but 2020's Zoobillee featured live animal encounters online. The virtual event was great, but we were all very excited to go back in person when we could. If anything were to happen again, it's nice to know that there are so many ways we can get the community involved. Social media played a big role during that time and was an excellent way to communicate and stay in contact with all our community members.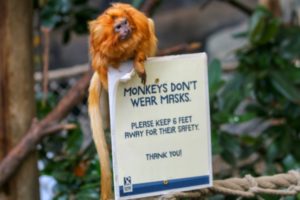 CTM: Did You Receive Assistance From Other Businesses? Who Came Through With Unique and Effective Ideas?
RWPZ: Media and corporate partners we've worked with each year were a tremendous asset. Any help that we needed, they were always there to assist us, including during our Holiday Light Spectacular, which was brand new for 2020/21. We worked very closely with the Providence Warwick Visitors Convention Bureau to help advertise and promote that event.
We partnered with local hotels in the Rhode Island area, too. The holiday event was worth an overnight visit, so local hotels offered a special package featuring complimentary tickets to our lights event if they booked a hotel stay. This helped the zoo in terms of visitation and funds and was a great way to help the local community. We could see many visitors booking reservations through the hotel program.
CTM: What Have You Noticed Since Things Have Opened Up This Year? What Feedback Have You Received?
RWPZ: When we first reopened, several exhibit spaces people know and love were still closed because they were touch areas. However, once we finally opened everything up, it was lovely to see how excited people were to be back into the full swing of what this zoo is all about.
Our animals are always our main priority. It is incredibly rewarding for us anytime we can teach about our environment and the amazing animals we share a home with. Many members and guests had children within the past two years, so this is the first time they could experience the zoo together. We love hearing things like that!
Aside from being an accredited member of the Association of Zoos and Aquariums (AZA), The Roger Williams Zoo is home to many endangered species and is an American Humane Certified Zoo. And as a result, the zoo participates in cooperative conservation and breeding programs to help ensure the future survival of many endangered species.