Tourism Recovery Stories: Vermont's American Precision Museum Learns from History to Explore Its Future
August 16th, 2022
- Charlie Kaing
American Precision Museum in Windsor, VT, specializes in telling the story of 100 years of American industrial machinery and precision manufacturing. Executive Director Steve Dalessio shares experiences and insights from the perspective of a museum director navigating a challenging few years within the tourism industry.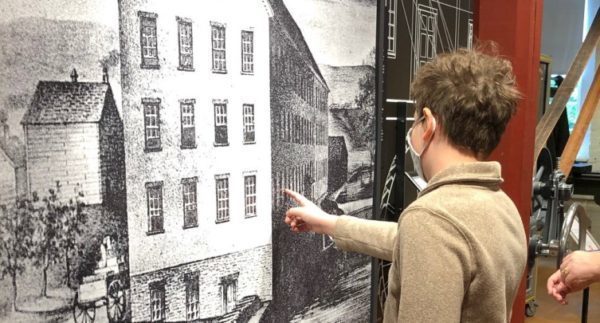 CTM: What were some of the biggest challenges you faced during the pandemic?
APM: When the pandemic began, we only closed for about a week. Our first challenge was to develop a plan to keep the visitors and the staff safe, ensuring full implementation at all times. Social distancing was a must. We installed plastic shields for locations where a staff member would have to interact with a visitor.
Masks were required, and we closed three times each day for deep cleanings. We wiped down all the exhibits, the handles, doorknobs, and light switches with alcohol. After that, we felt comfortable reopening, especially since the big box stores were open. We devised a plan, stuck with the program, and saw around 1,600 to 1,700 visitors between 2020 – 2021.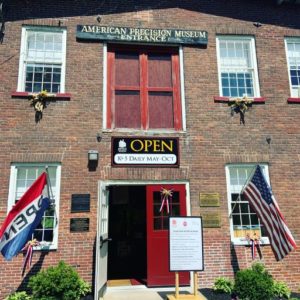 CTM: What were some of the ways that you were able to pivot during the pandemic?
APM: We pivoted to more virtual environments. A virtual "field trip" had us touring the museum using an iPad. A few teachers came to the museum and showed exhibits and museum pieces to their students in the classroom using a webcam.
We produced many more short videos, including an interesting one about What the Bricks Tell Us about our building. Overall, we increased the number of videos we created during the pandemic and did a few live streams on Zoom and Facebook. Videos expanded our reach quite a bit across the country.
The most significant thing we did during the pandemic was redesigning the front of our exhibit space. The project was especially interesting because it was primarily done virtually using a design group out of Charlotte, NC, and a builder in Virginia. The pandemic coincided with our original plans, so it took us nearly a year to redesign this way.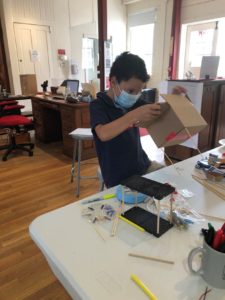 CTM: What did you learn from the changes you made during the pandemic?
APM: We learned an awful lot. For example, we moved our exhibit timeline about the American manufacturing system farther back in time to include hand tools instead of starting with the machines. In addition, our programming has been delivered much differently since learning the importance of virtual education.
CTM: What success did you find from changes or different ways of thinking during the pandemic?
APM: We didn't change the physical museum aside from putting in new displays. The essential museum operations moved a bit into more virtual directions. However, the whole world of online meetings really opened the door to how we could run things differently.
We saw a lot of success and exposure in the virtual world. This different way of communicating was a real positive. It's significantly changed how we're doing our board meetings. That big change has rewarded us with considerable success.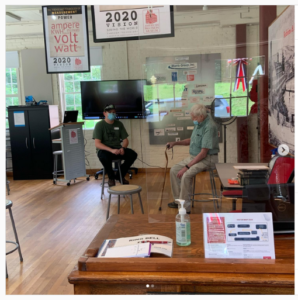 CTM: What influenced and inspired new ideas during the pandemic?
APM: We like to think of ourselves as innovators. We learn, of course, from everything that we do, and we learn from everybody around us as well. But we always look for ways or opportunities to improve the process and the experience. So we're not afraid of change, right?
We're also inventors at times. Sometimes we have to create something new and different, but for the most part, our inspiration comes from almost all the world around us. Coincidentally, the museum's premise is about learning from yesterday, exploring today, and imagining the future.
We always say it's past, present, and future. More recently, we've adapted what we learned from our own history to explore what's around us today and then imagine what it could be like in the future.
CTM: What have you noticed since things have opened up this year? What feedback have you received?
APM: We've seen an increase in out-of-state travelers, and we're back to regular visitations with people coming from everywhere.
The American Precision Museum has one of the world's best collections of machine tools from the nineteenth century, including lathes, planers, drill presses, specialty items, and firearms. The museum has been a long-time CTM Media Group client using brochure distribution services as part of their tourism marketing efforts.